Our Current Class Schedule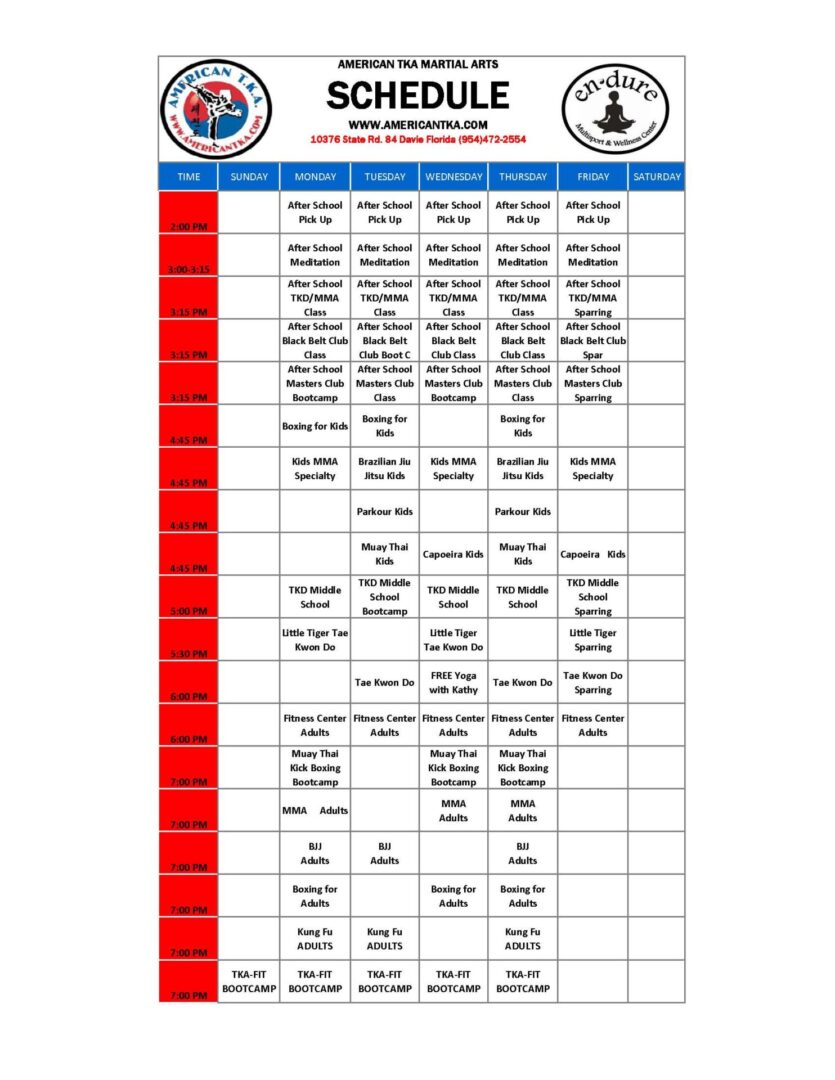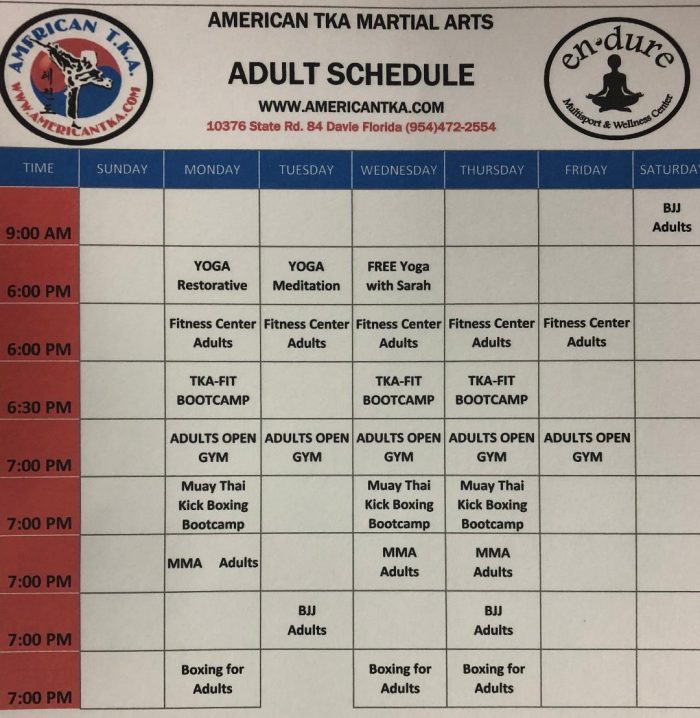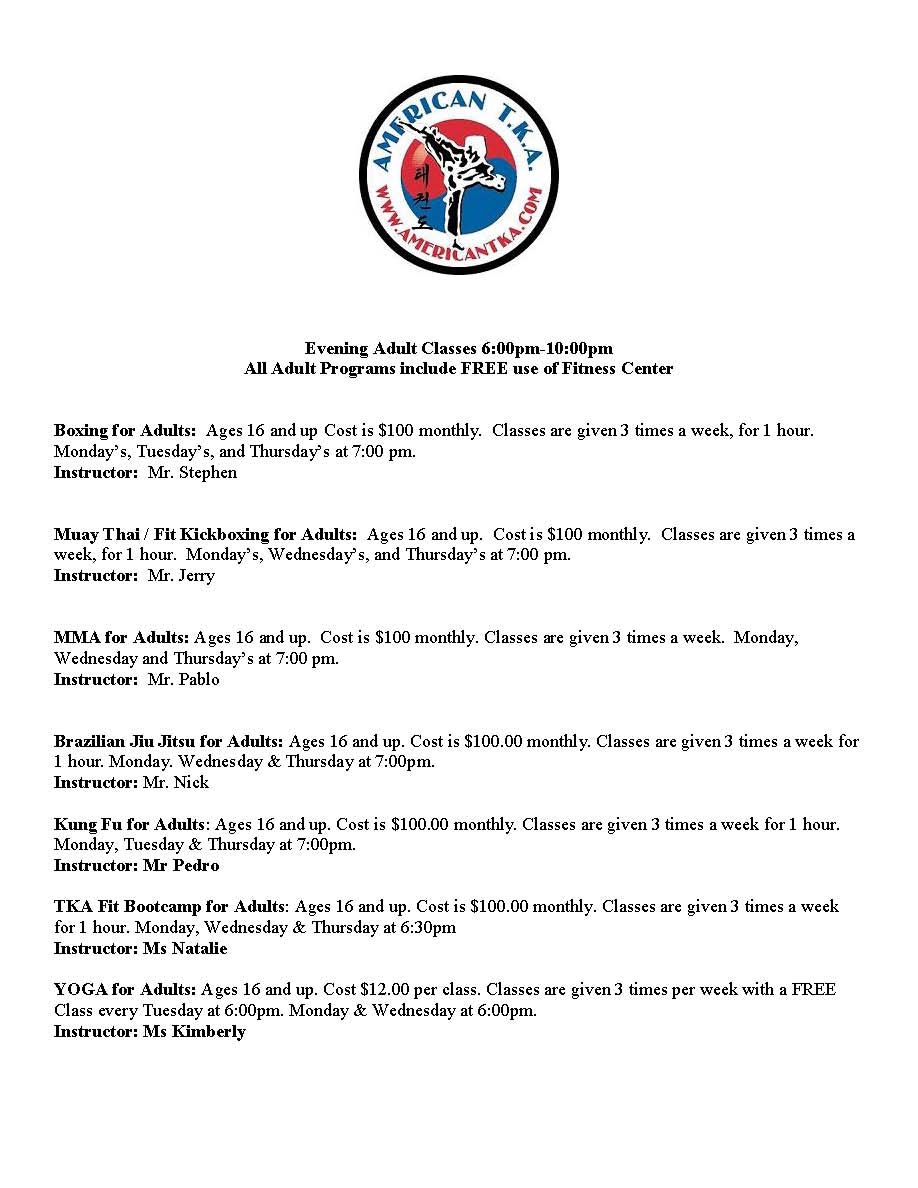 The staff and instructors at American T.K.A. Martial Arts promise that if during your 30-day introductory period, for any reason you feel our staff has not been professional, courteous, and always willing to help you or your child learn the material for advancement, or if you are not completely satisfied with our program for you or your child, we will refund any amount of your enrollment fee you feel is appropriate — up to 100%.
At American T.K.A. Martial Arts, our success record speaks for itself. We have been at the same location for 18 years, serving our community in every possible way possible. We strongly believe in serving each student and the specific needs he or she may have. This is why we do not use contracts. If you are happy — and we are doing everything we can to keep you happy — you will continue to allow us to serve you. This is why we do not need to use a contract to keep you locked in.
If you want a certified, professional, leading edge school to provide enjoyable Martial Arts training for you, your child, or your entire family….. then American T.K.A. Martial Arts is the school for you. We prove that by offering you this exclusive no risk guarantee.
Registration is FREE and we do not force you to sign a contract!
TAE KWON DO & MUAY THAI REGISTRATION FORM
SUMMER CAMP REGISTRATION FORM
A+ AFTER SCHOOL REGISTRATION