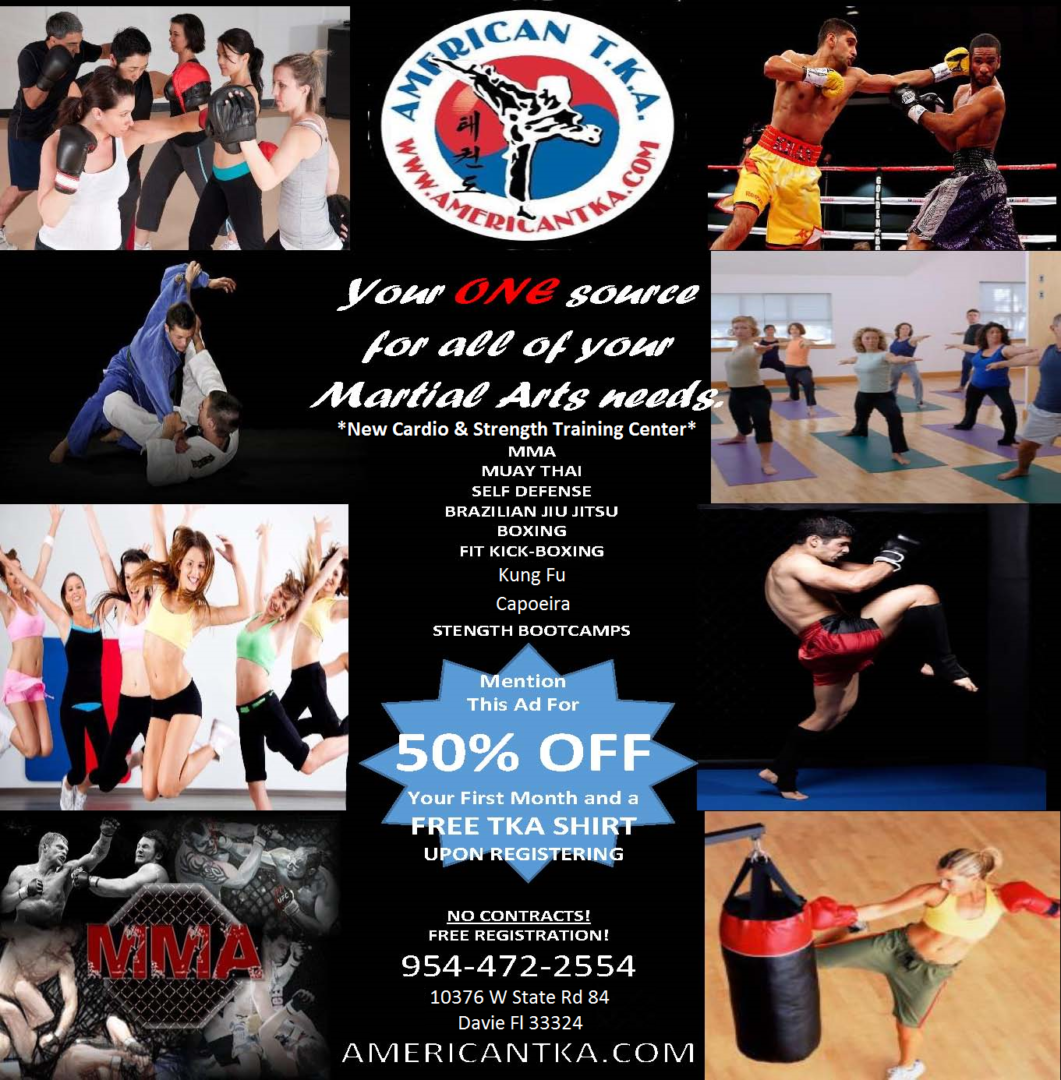 Come check out our new 15,000 sq. ft. facility. All adult programs include FREE use of our cardio and fitness facility with over 2,000 lbs of free weights, sauna, smith machines, treadmills, stair master, rowers, bikes, multi-function systems, barbells/dumbbells, and much more.
TKA Martial Arts and Fitness self-defense programs are perfect for adults & teens. You will learn our full martial arts curriculum, which includes Muay Thai, MMA, Boxing, Brazilian Jiu Jitsu, Kick Boxing, Kung Fu, and weekly sparring. The classes are designed to challenge you, get you in shape, and teach you skills that may save your life in a fun and motivating atmosphere. This is your all-in-one fitness class to get into the best shape of your life while learning amazing new skills in a friendly environment.
We have the best instructors in the industry — courteous and respectful, with no ego, to give you the best learning environment, which will make you feel like family.
All our programs start with a FREE trial program. We offer this to make sure that our school is the right one for you. We would also like to evaluate the participant to make sure that he/she is physically ready for our program and actually likes it!
To book an appointment, please call one of our courteous and professional team members or just come by and get started today! We can't wait to meet you!
Adults Muay Thai/ Kickboxing
Muay Thai or "Thai Boxing" is a 1000-year-old martial art that was developed on the battlefield. Muay Thai has developed into a ring sport and has recently become very popular in the United States.
You will learn and train to strike the body by using your fists, elbows, shins, and knees. This is the reason why Muay Thai is sometimes called the science of eight limbs.
You will learn techniques that will give you self-confidence because you will achieve the power of Thai Boxing safely while having a lot of fun.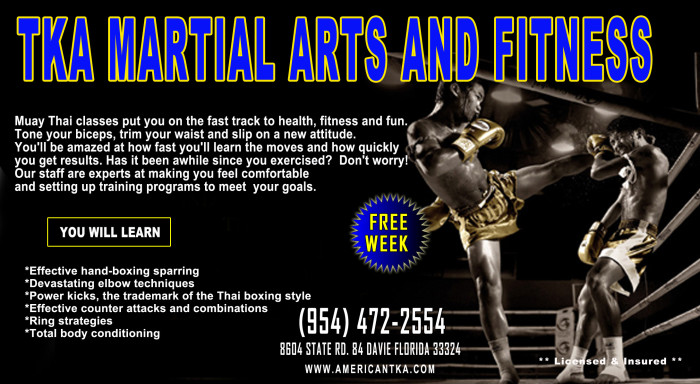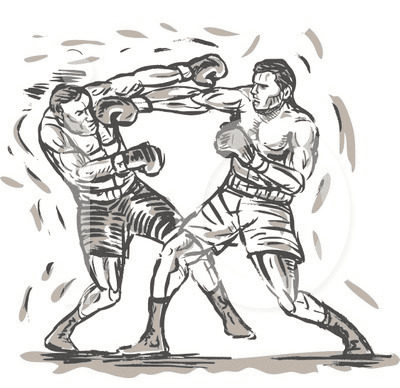 Boxing Fitness is a combination of learning the fundamentals of boxing while gaining a great fitness workout for your body. You'll get in great shape as you develop the skills and work ethic of boxing. By learning to box, you also build skills to help defend yourself — on top of burning an incredible number of calories! Your personal trainer and professional boxer Andy Cuff will provide instruction, motivation, and correction as you work through your one-hour training session. Mr. Andy brings both amateur and professional boxing experience to the ring, and he guarantees that you're going to sweat!
Come join an amazing group of adults wanting to improve themselves in a fun and rewarding environment. Classes are challenging and fun using CrossFit-style equipment, cardio, weights, and so much more. Come join the positive vibe, get fit, feel better, and have a blast with your new friends.
Don't miss our "No Shower / Happy Hour" on the last Thursday of every month, where we bust out a great 30-minute nonstop Bootcamp followed by drinks, snacks, and the occasional dodgeball game.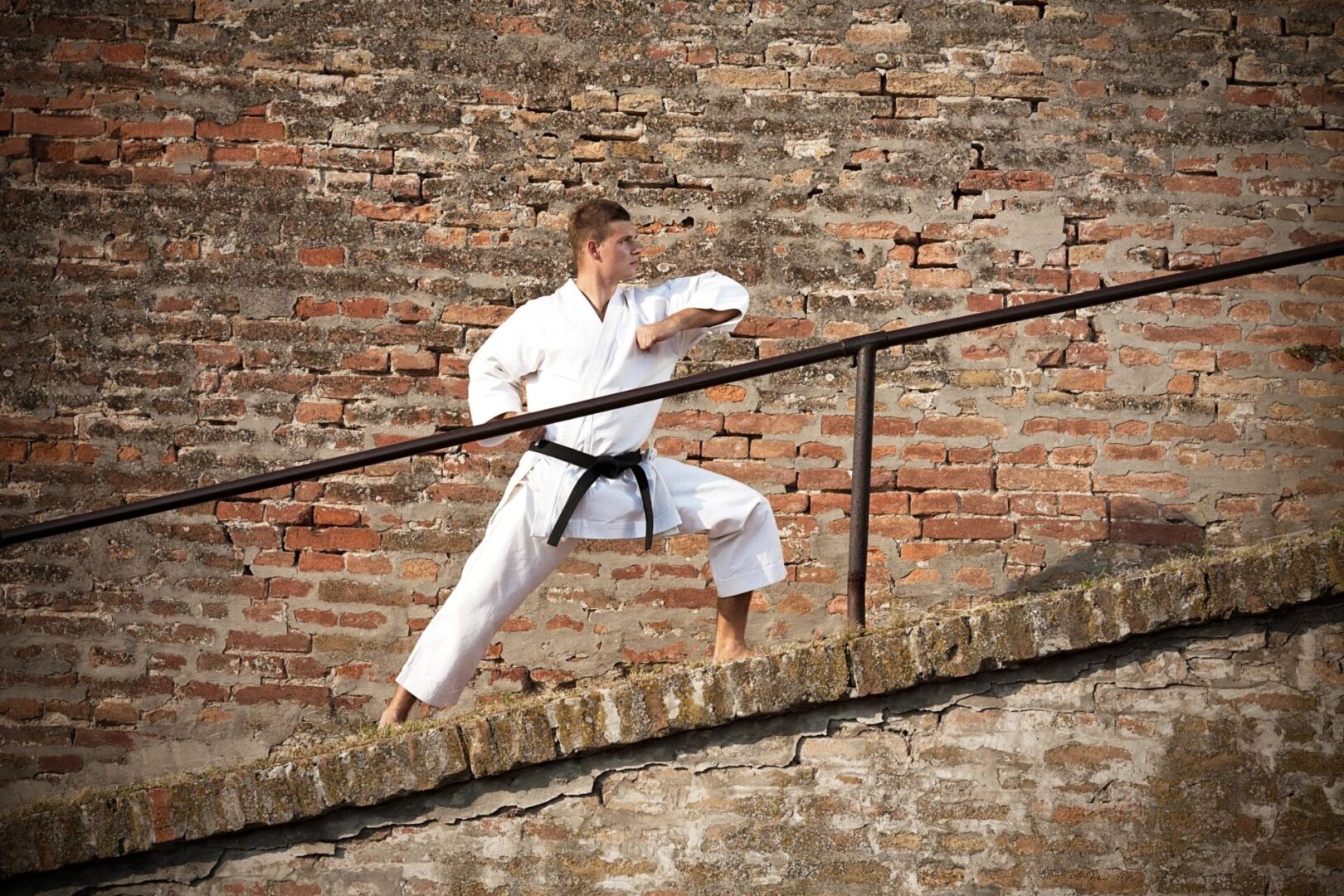 Adults Brazilian Jiu Jitsu
BJJ revolves around the concept that a smaller, weaker person can successfully defend themselves against a bigger, stronger, heavier opponent by using leverage and weight distribution, taking the fight to the ground and using a number of holds and submissions to defeat them. BJJ training can be used for sport grappling and self-defense situations. Sparring commonly referred to as "rolling" within the BJJ community, and live drills plays a major role in training and the practitioner's development. BJJ can also be used as a method of promoting physical fitness, building character, and as a way of life.